Through the Looking Glass Costumes
Through the Looking Glass Costumes
The movie Through the Looking Glass created a demand for some of the characters that were in the movie. Based on an adaptation from the original Alice in Wonderland, the movie featured a more gothic twist that resonated with fans.
Costume for the characters are already being sought. You'll be able to find plenty of different costumes based on the characters such as Alice. You can find these costumes for both kids and adults alike.
Though there are plenty of lovable characters in the movie, a fan favorite has always been Alice. You can dress as the Mad Hatter if you like – or the Red Queen.
 or for tweens…
Alice herself, however, is going to be one of the top ten in demand Halloween costumes this year.
Some of them do feature a completely different look than you would have seen in the original Alice in Wonderland costume, which was the light blue dress and the white apron. That was the Alice costume of years ago. This new one has a little more pizzazz and a lot more color than that older one did. You can find some of these costumes that are two pieces with one piece being a brightly colored, multi-design shirt.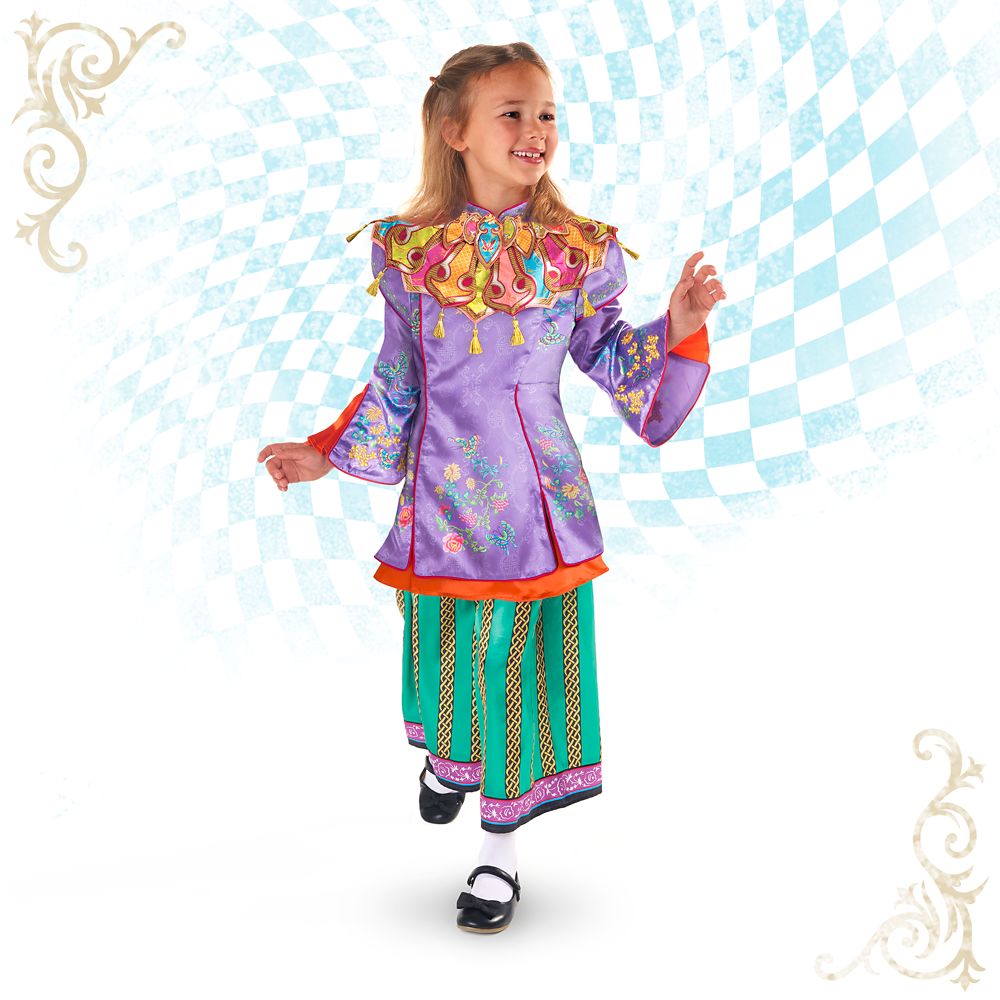 Many of the costumes will be made of a very soft, shiny material that is cool enough to be worn even during summer time play long after Halloween has faded away. Check out this amazing Mad Hatter costume!
Most of the costumes don't come with shoes but some of them may come with tights depending on the size of the child you're purchasing it for. What most parents do is they buy a pair of long socks for their child to use with the costume.